Chicago Holiday Tour of Drinks, Daleys and Dead Guys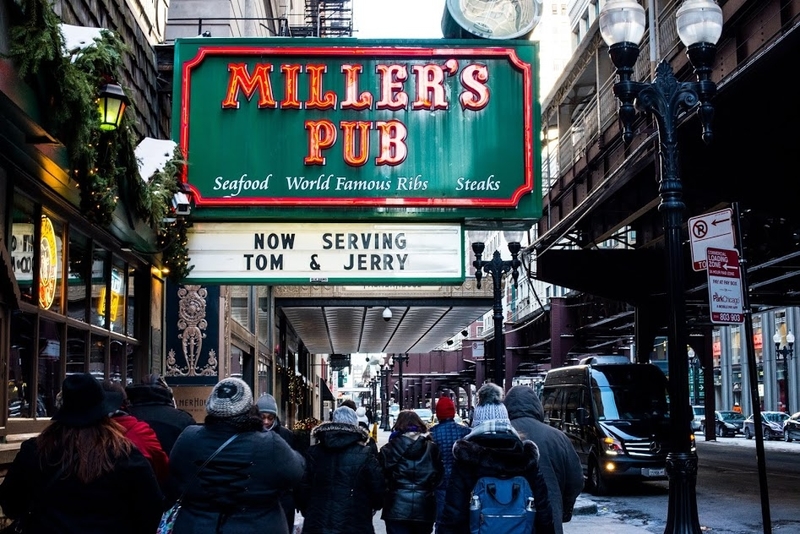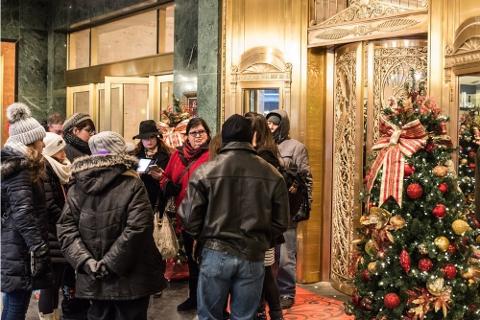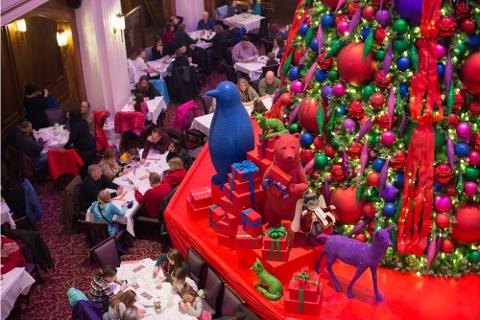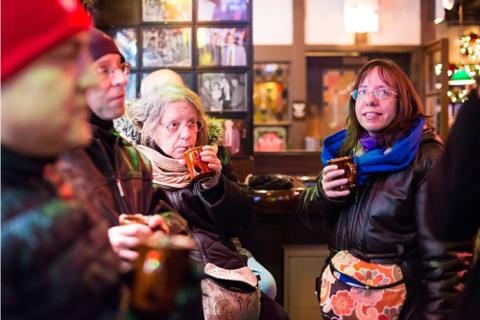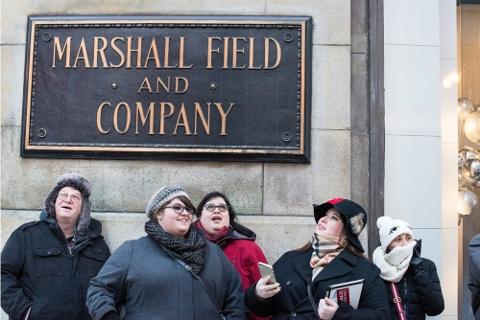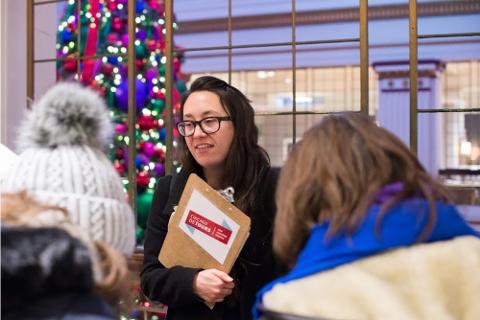 Duração: 150 Minutos (Aproximadamente)
Localização: Chicago, IL
Código de produto: HOLIDAYTOUR
On this special holiday tour, we'll see some classic Chicago holiday traditions and hear off-the-beaten path stories that you expect from Chicago Detours. Instead of whizzing by Christmas lights from a bus, we'll walk downtown Chicago to fully enjoy the spirit of the holidays. While we can't predict the weather, you won't get too cold! We'll venture into a few warm locales and talk history over couple drinks. Non-drinkers are more than welcome, too, as this is more than a drinking tour.
We have some inside stories on our holiday lights tour! Hear about how Mayor Richard J. Daley saved the Christmas Parade, and then how his son, Richard M., was almost awarded a stocking of coal for his affront to Christmas and Hanukkah. Hear the story of Rudolph the Red Nosed Reindeer's birth in Chicago. We'll even have an overview of the development of consumerism for Christmas. This walking tour is not your typical holiday lights tour of Chicago!
The holiday tour has some classic experiences, too. We'll go into the former Marshall Field's Department Store, where Chicago holiday traditions have a rich and long history. You'll have your choice of a beer from the local Revolution Brewery or a glass of wine. While enjoying those drinks, you'll gaze at the giant holiday tree in the historic Walnut Room and discover forgotten stories and make new memories.

Holiday Tour Highlights
Sip on local brew while gazing at the Macy's Holiday Tree
Understand the artistry of department store window displays
Hear the story of the "Christmas Tree Tragedy"
Learn of the gimmicks of holiday seasons past
History of the Salvation Army Santas in Chicago
Drink a "Tom and Jerry" holiday cocktail at the historic Miller's Pub

Holiday Tour Sights
Historic Miller's Pub
Palmer House Hotel
Holiday lights on State Street
Macy's Department Store
The Chicago Christmas Tree in Millennium Park
Chicago Theatre and its Famous Marquee
Christkindlmarkt in Daley Plaza
Please be aware that these locations have crowds during this holiday season. We will have to navigate crowds and there may be a wait to get our drinks.
Bundle up!
We'll be inside half the time, and the other half we'll be in warm, cozy places having drinks.

Ticket Price
$36 includes tour guide commentary and gift of Pedway map.
Guests bring $25 cash to cover two drinks and server gratuities: 1. a holiday cocktail 2. A glass of wine or local beer. Non-drinkers don't need to bring cash.