Changes and Spaces in Pilsen Food Tour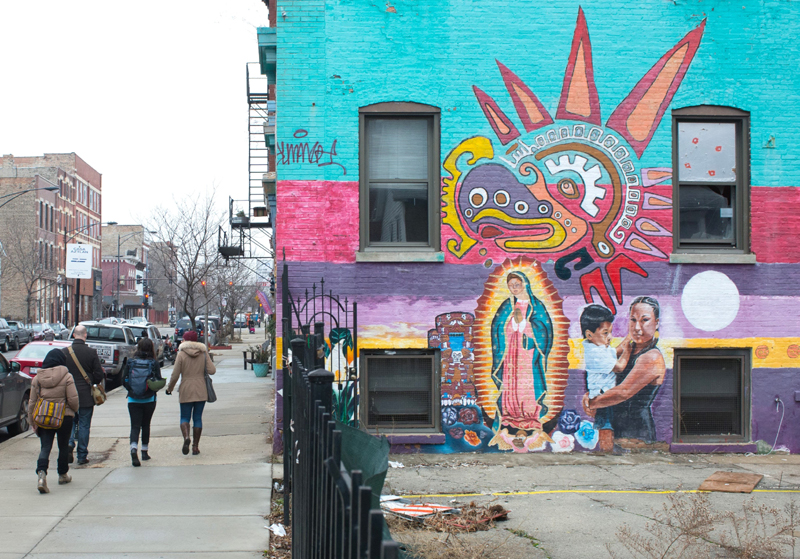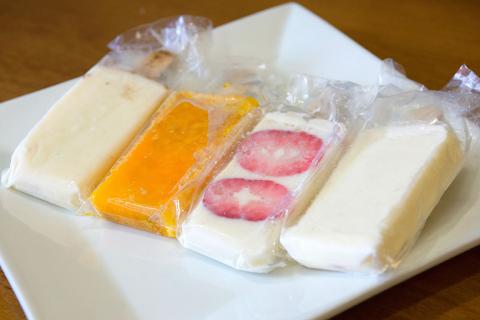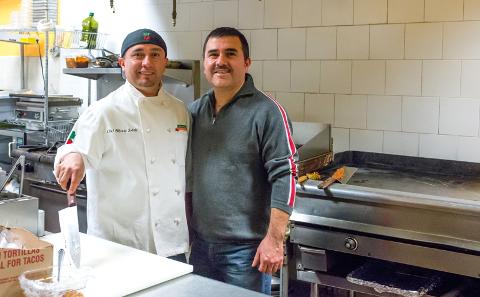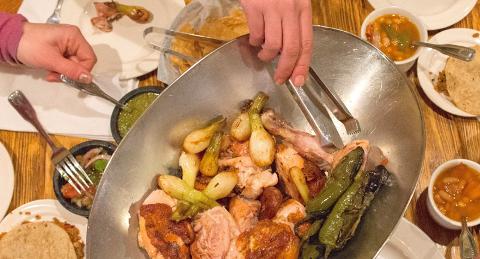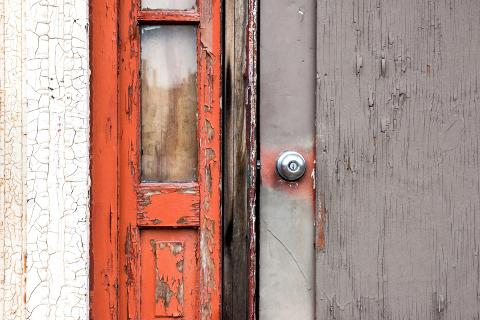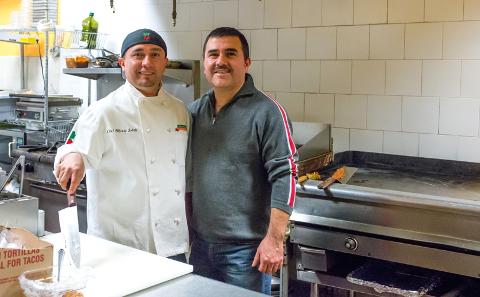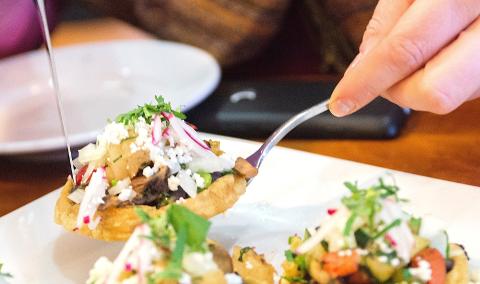 Dauer: 3 Stunden (ca.)
Ort: Chicago, Illinois
Produkt-Code: PILSENTOUR
Pilsen Cultural Food Tour Overview
This lively and insightful walking food tour explores the vibrant and historic Pilsen neighborhood on Chicago's South Side, considered to be the heart of Mexican Chicago. Our tour focuses on the last 50 years of Pilsen's history, which coincides with Mexican immigration to Chicago. Surrounded by factories, Pilsen has historically been a working-class neighborhood, but it is currently being gentrified by young professionals. This unique experience considers the emotionally packed process of "gentrification" and what it means for the community in Pilsen. We'll also taste a variety of Mexican food, and reflect on our own roles in neighborhood changes.
As with all tours with Chicago Detours, we'll mix fun and exploration with learning as we consider the contentious process of gentrification. Chicago is undergoing a massive building boom right now, resulting in big changes to communities and cityscapes, such as in Pilsen. The sites and topics on our food tour show the contrasts of gentrifying change. We'll see politically charged community murals juxtaposed with trendy street art. Guests get a chance to peek through the dilapidated facade of a 19th-century building to see a hidden garden. We'll also discuss the irony of gourmet tacos, since tacos were originally fuel for a working man.
On our tour, we'll share Alexai Galaviz-Budziszewski's perspectives on everyday life in Pilsen. His novel, "Painted Cities," illustrates both the beauty and brutality of life in Pilsen during the '70s. We will use these stories to explore the complex changes in Pilsen, from the gritty inner city of the recent past to the Yuppie playgrounds of the possible present and future.
In that regard, this Pilsen tour is a sort of "People's History" of the neighborhood. Instead of focusing on the history and architecture of power, like downtown skyscrapers, we are going to find the spectacular in the everyday cityscape of our Chicago neighborhoods. For example, we'll talk about why buildings are "sunken" below the street level in Chicago. We'll also stop at a storefront that is now someone's living room. There, instead of a retail display, we'll see their personal hodgepodge of knickknacks.
The tour tells how some of the honorary street signs that pepper our neighborhoods laud the everyday people who make this city great. Tour guests will also consider the role of artists in Pilsen, and the evolution of painted public art, from community murals, to graffiti, and the street art of today.
Chicago has the second-largest Mexican population outside of Mexico. So naturally tour guests will feast on delicious foods that reflect the culinary diversity of Mexico. We will dine on family-style grilled skirt steak inside the rustic, woodsy surrounds of Canton Regio, owned by the same family which ran the of the famous Nuevo Leon restaurant. We'll also have a tasting of savory bites, such as plantains topped with ancho chile sauce and roasted pecans, at 5 Rabanitos. This restaurant is owned by former workers of Rick Bayless' Frontera. And for dessert, we will indulge in your choice of fresh home-made paleta, with flavor options from strawberries and cream to cinnamon rice pudding.
Tickets costs $52 for this 3-hour Pilsen tour, including food, taxes, gratuities, and special gifts.
The walking distance is just over a mile. While there is an ample amount of food on our walking tour, we won't eat until about halfway through. You're encouraged to come hungry, but not too hungry!
Pilsen Walking Tour Highlights
Playful street art and powerful community murals

Thalia Hall, a 1893 Czech social hall, which is now a trendy nightlife spot

Delicious Mexican food beyond tacos: skirt steak with fire roasted peppers, grilled slabs of oozing cheese, mini-sope, chicken mole, and more

Contemporary architecture of La Casa Student Housing

Ornate historic neighborhood churches

Eclectic decorations in former storefront windows
Pilsen Tour Stories and Ideas
The joyful magic and brutal realities of the inner city

A vast community zoo inside a residential apartment

Mexican immigration to Chicago

The evolution of Chicago's street gangs

The main players in the game of gentrification

Stories behind the unique Mexican cuisine to be found in Pilsen
Walking Food Tour Includes
Engaging tour guide commentary

Special map for sightseeing before the tour

Three food stops:

Meal of grilled skirt steak (arrachera) served with fire roasted chiles, grilled panela cheese, and other sides.

Taste of vegetarian sope, chicken mole, and plantains covered with ancho chile and pecans

Your choice of paleta (fruit sorbet or ice cream bar)

Special gifts
Changes and Spaces in Pilsen Food Tour Schedule
THIS IS A SPECIAL EVENT on one day only, Sat., July 7, from 2:00pm-5:00pm

Ticket Price
$52 per person
Tour Meeting Spot
We will begin inside Pilsen Community Books, 1102 W. 18th St. Walking tour ends at 5 Rabanitos, 1758 W 18th St, a block from the 18th Street Pink Line CTA station.