Neighborhood Transformations Near Campus Bus Tour for UChicago Alumni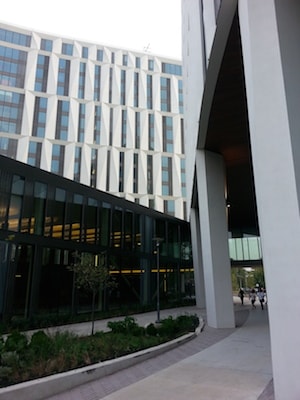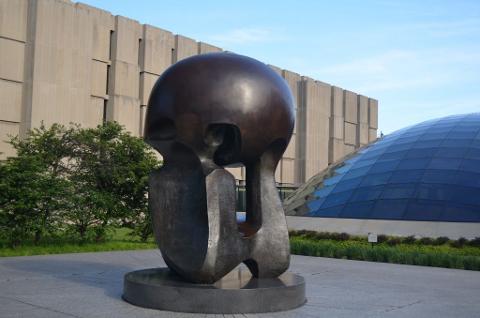 Duration: 150 Minutes (approx.)
Location: Chicago, IL
Product code: UCCAMPUS+HOODS
Neighborhood Transformations Near Campus Bus Tour Details

Sites we will experience include the wide green spaces of historic Washington Park, the Obamas' home, new campus architecture, historic homes in Jackson Park Highlands, commercial developments on 53rd Street and new construction on 63rd Street. We'll see the historic architecture and new developments in Hyde Park, Washington Park, Kenwood, South Shore and Woodlawn. Additionally, we will see how the University is expanding its reach into these surrounding communities. We start and end our tour in front of the Booth School of Business.
From the bus, you'll see grand new buildings by Jeanne Gang and Raphael Vinoly architectural firms. Tour guests will see changes along 53rd Street in Hyde Park, which is vibrant with new businesses like the Sophy Hotel or Virtue Restaurant. Your tour guide will also delve into the rich history and contentious future of Jackson Park. Home to the famous "White City" of the 1893 World's Columbian Exposition, the park is also the planned site for the Obama Presidential Center and the stalled project for Tiger Woods-designed PGA golf course.
We will also visit Woodlawn, which the University is heavily investing in. Woodlawn was one of Chicago's busiest and most populous neighborhoods at the time of the 1893 World's Fair. Decades of population shifts, disinvestment, and an at times adversarial relationship with the university, changed all of that dramatically. Now, after decades of seeing the Midway as an invisible wall, the University has several new buildings in the area.
On this special tour, the group will get off the bus twice. In Washington Park, we'll have a brief walk to see the various activities of the UChicago Arts block. This is the brainchild of acclaimed artist, community builder and UChicago professor Theaster Gates. We'll get to see up-close one of the city's oldest "L" stations, which was built for the 1893 World's Fair.
Secondly, we'll exit our bus at the Jackson Park Field House for a visit with Ghian Foreman, MBA '01. He is president and CEO of the Emerald South Economic Development Collaborative, which is managing impending changes to the communities that surround the future Obama Presidential Center. For his presentation and Q&A, he'll answer what everyone is asking – will the Obama Center reinvigorate or gentrify Woodlawn, Washington Park, and South Shore? Chicago Booth recently recognized Ghian with the Distinguished Alumni Public Service/Public Sector Award. Coffee and cookies will be provided by a local cafe'.
South Side Neighborhoods Tour Highlights

Jeanne Gang's Campus North Residential Commons
Obama Center Q&A w/Distinguished Alum Ghian Foreman
Chicago's oldest 'L' Station, recently restored
Historic Washington and Jackson Parks
Theaster Gates' Arts Block and Stony Island Arts Bank
New schools in Woodlawn
Tour Stories and Ideas
The University's relations with nearby communities
How arts and culture can transform neighborhoods
The contentious development of the new Obama Center
The spectacle of the World's Columbian Exposition
The strategic revival of 53rd Street
How architecture adapts to cultural changes
$55 per person Tickets Includes
Transportation via 37-passenger coach bus
Engaging tour guide commentary
Talk with Obama Center expert Ghian Foreman
Coffee and cookies
Special gifts
Tour Meeting Spot
The tour begins and ends at Booth School of Business, 5807 S. Woodlawn
Duration: 2.5 hours