Old Polonia and Wicker Park Walking Tour with Food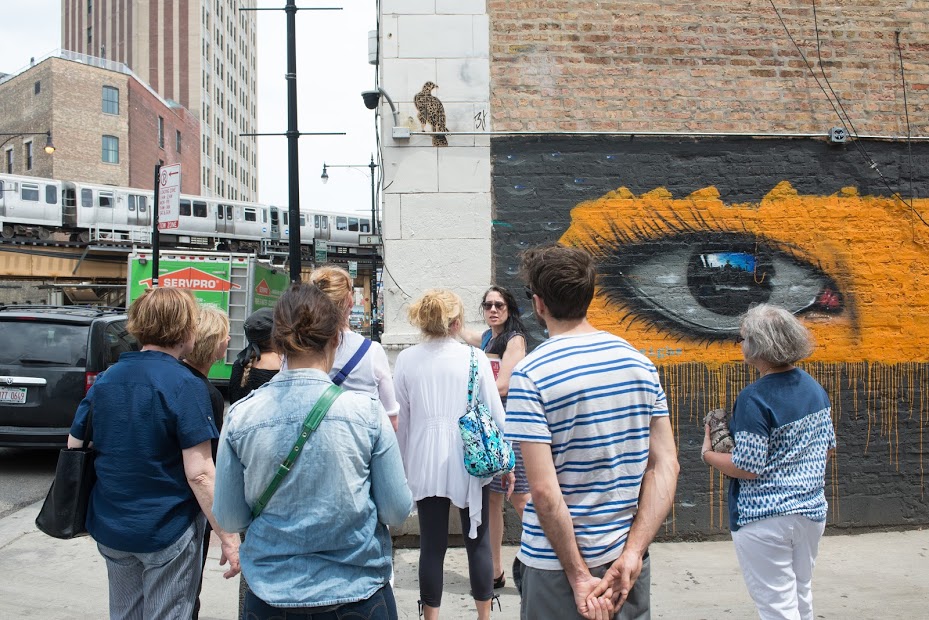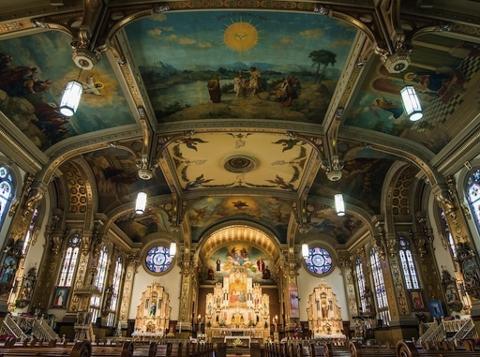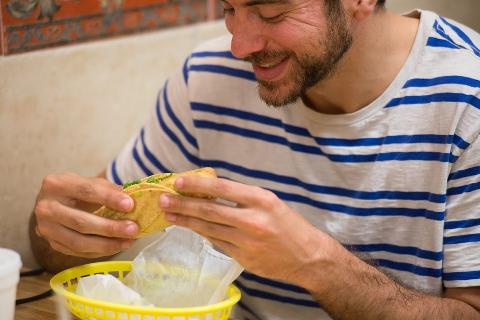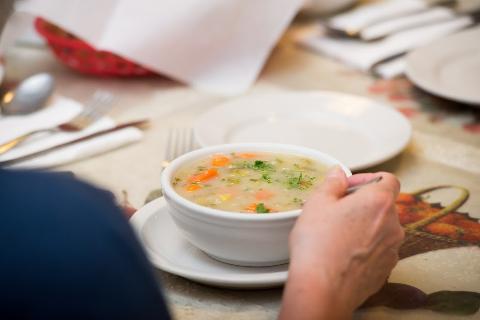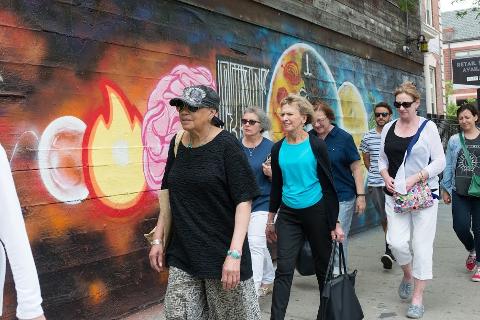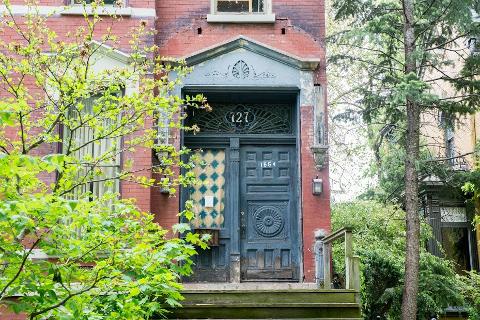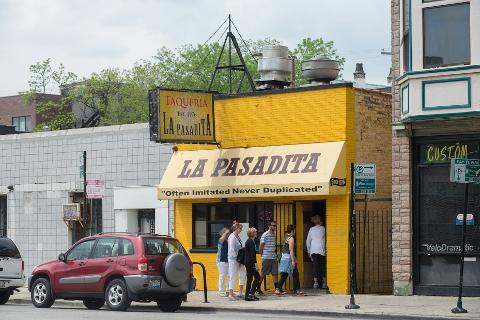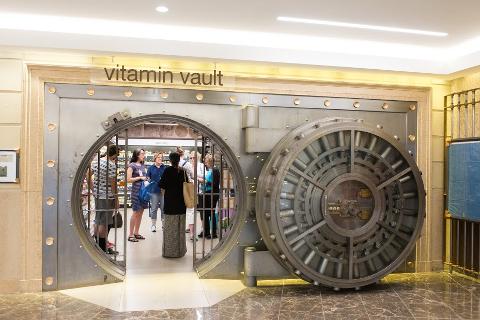 Dauer: 150 Minuten (ca.)
Ort: Chicago, Illinois
Produkt-Code: WICKERPARKTOUR
Wicker Park Walking Tour Overview
On this Wicker Park walking tour, we will explore the past and present of the people, architecture, and foods of two vibrant and changing neighborhoods. In addition to Wicker Park, we tour Noble Square. This Chicago neighborhood was once known as "Old Polonia" and is located within the West Town neighborhood.
Wicker Park has been studied by sociologists around the world for its rapid transformation in the '80s and '90s. Wicker Park had been home to gang bangers, drug addicts and prostitutes. Instead today it is often ranked in lists of "Coolest Neighborhoods" in America. Now neighboring Ukrainian Village and Noble Square have been moving in the same direction, too.
The Chicago Detours kind of food tour means that beyond just eating, we are going to really learn. To have a more meaningful connection with the places we visit, stories on this walking tour range from the voyage of Polish immigrants to the "bard of the down-and-outer" of Nelson Algren, to the "Die Yuppie Scum" graffiti of the '90s gentrification movement.
Our walking tour starts at the former "Polish Broadway" with a visit inside a stunning Polish Catholic Church, filled with paintings, gold leaf details, and sweeping arches. Our walk around the Old Polonia neighborhood reveals clues to incredible contrasts of old and new, like a taqueria in a building from a 1930s hamburger joint or one of Chicago's last newspaper stands. Over a
huitlacoche quesadilla
with home-made tortillas, we consider Mexican immigration to Chicago and Ashland Avenue's "taco row." Then we sample home-style Polish food in a restaurant that feels just like going to visit your Polish grandmother.
We take the CTA up to the Damen stop to stroll through the blooming park of Wicker Park (guests bring their own train cards). In this vibrant park we begin to see the neighborhood mix of people, before wandering down "Beer Baron Row" to see massive 19th century mansions. For this Wicker Park walking tour, you'll hear the history of the Turkish Baths, which often peeks interest from Blue Line riders that see it from the CTA train. We'll consume the new school vibe of the hip neighborhood with a gourmet doughnut from Stan's Donuts. And our tour concludes by the massive gears of a bank vault, now a Walgreen's Pharmacy.
Wicker Park Walking Tour Highlights
Step inside a dazzling Catholic Church
Walk by Gilded Age mansions on "Beer Baron Row"
Eat Polish food like grandma used to make
See writer Nelson Algren's home
Step inside a bank vault, now a pharmacy
Stories and Ideas
Old Polonia, aka "Polish Downtown"
What old Wicker Park was like
Mexican immigration to Chicago
The '90s gentrification of Wicker Park
Current changes in Chicago neighborhoods
Wicker Park Walking Tour Includes
Expert guide commentary
Special Gifts
Tastings at top-rated establishments:

La Pasadita
Podhalanka
Stan's Donuts
Tickets Do Not Include
CTA train fare – you must bring your own Ventra card for one train ride with the tour group.
Walking Distance: 1.2 miles.