Loop Interior Architecture Walking Tour with Pedway for UChicago Alumni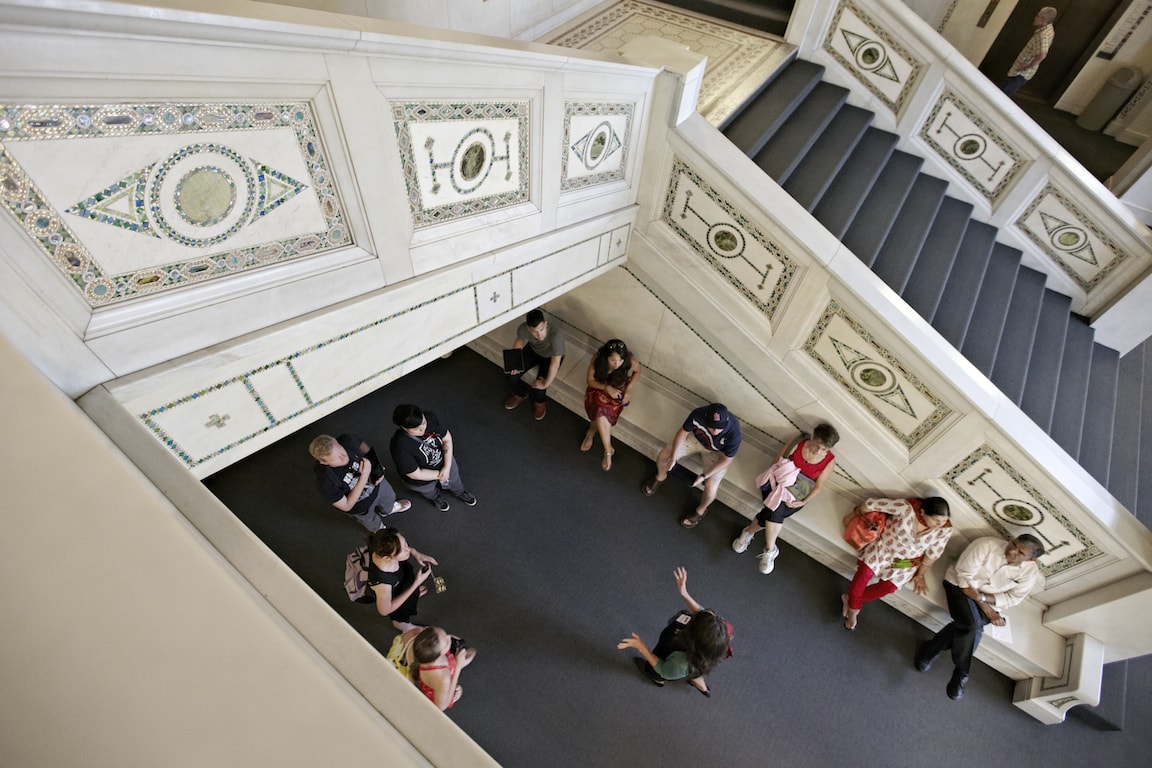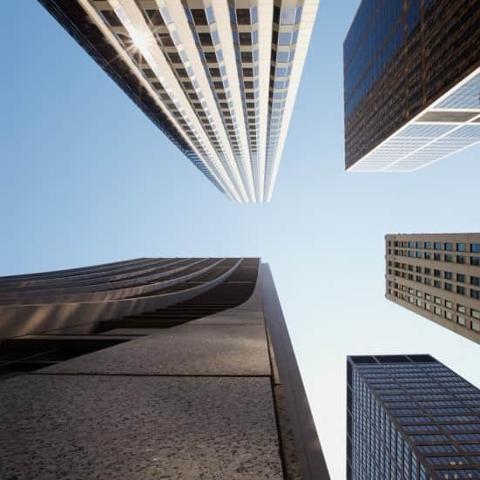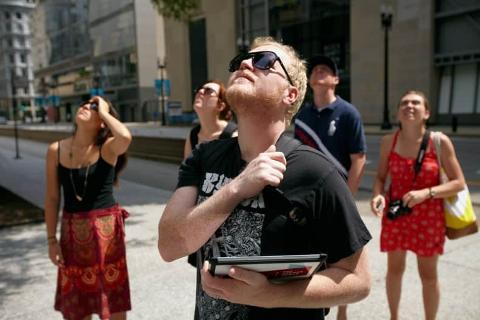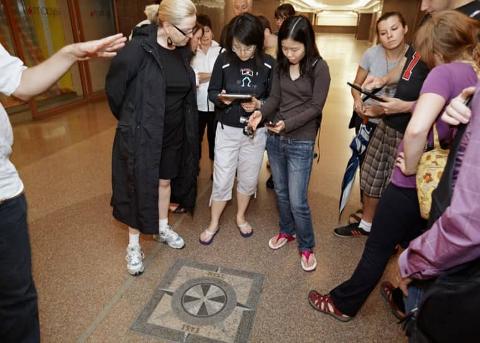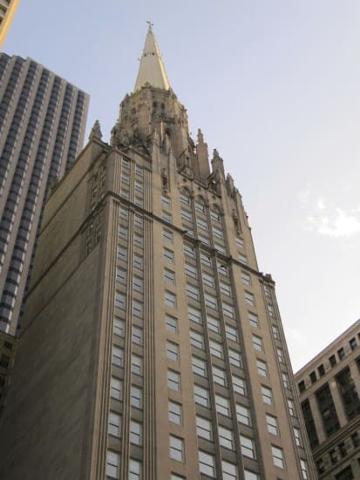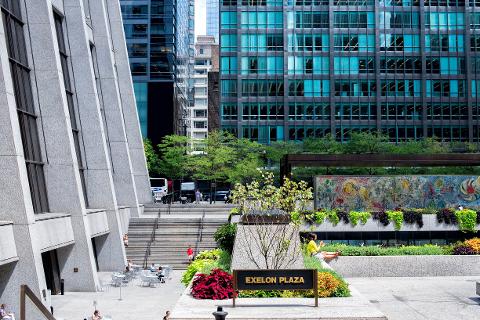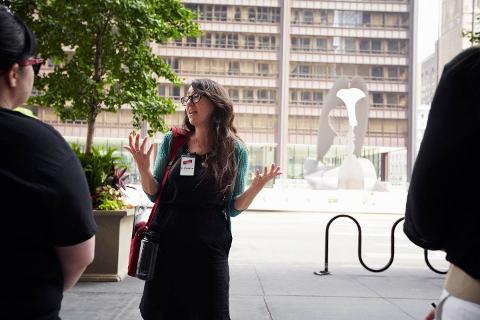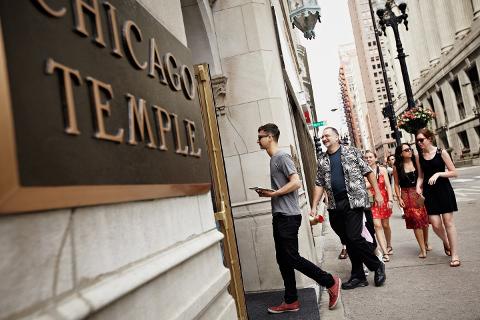 Duration: 2 Hours (approx.)
Location: Chicago, Illinois
Product code: UC-LOOP
Exclusive to UChicago Alumni, you can explore Chicago's architectural interiors and some of the underground passages of the Pedway.
Interior Architecture Tour Overview

On the Loop Interior Architecture Walking Tour, you'll step inside magnificent lobbies, corridors and the underground Pedway system for an in-depth, personal approach to a Chicago architecture walking tour downtown. The vast majority of the tour takes place inside, making it great for any kind of Chicago weather.

Tour guests share iPads with archival images of maps, historic photos and documentary video clips while the tour guide shares stories of Chicago history. As one of the top-rated tours of Chicago, the Loop Interior Architecture Walking Tour has received plenty of five-star ratings on Yelp.
Our fun and passionate tour guides are highly trained professionals with degrees in architecture, design, art history and history. They know how to connect with a group, spark imaginations and communicate new concepts in relating to architecture.
Looking at the outside of buildings, such as with architectural boat tours, can be a great first step in engaging with Chicago architecture. For the next level of connection with Chicago architecture, go inside of the buildings. You will appreciate Chicago architecture from new perspectives. From the interiors, you can truly experience architectural space rather than from the more isolated perspective of a downtown sidewalk.
For this special event with the University of Chicago Alumni Club, group size is limited to 16.
Interior Walking Tour Highlights
Church in a skyscraper with stained glass windows
The "Chicago Picasso" sculpture
Chicago's underground Pedway system
The contemporary Block 37 development
Marshall Field's department store
Sparkling Tiffany mosaics
Chicago Cultural Center
Stories and Ideas
How to read Chicago architecture to understand history
Stories of corruption and generosity
Why the 'L' is elevated
Design psychology behind interior space
A surprising history of shopping
Religion and social diversity
Interior Architecture Tour Includes:
Engaging tour guide commentary
Shared use of iPads with video & photos
Professionally printed Chicago Pedway map
Special Chicago gifts
Discounted flat-rate parking at Grant Park North Garage ($15)
Tour Location
Starts inside the Marquette Building at 140 S. Dearborn. Walk straight through the lobby and continue straight to the back of the exhibit space to find your tour guide.
Ends at the Chicago Cultural Center, 78 E. Washington St.
Walking distance is 0.8 miles. Some stairs.