Big Shoulders Historic Bar and Food by Bus Sept 15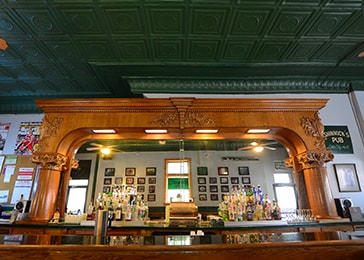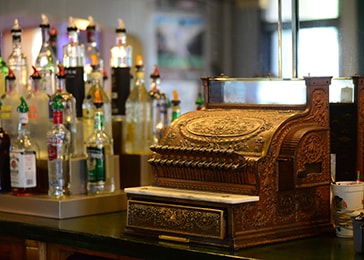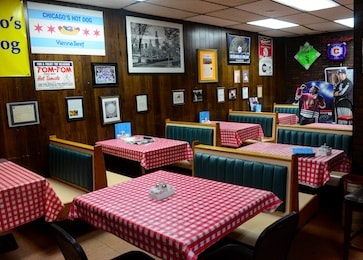 À partir de

USD
58,00 $US
Durée: 150 Minutes (environ)
Code produit: BIGSHOULDERS
Connect the history of Chicago's food and drink with the story of Bridgeport, a historically working class neighborhood. On this tour, guests explore the area's history of industry and politics while enjoying beers, good company and local fare. Normally only offered to private groups, this one-off tour for the public gives a rare chance to have this special experience.
The title for this tour comes from a Carl Sandburg poem. His phrase "big shoulders" has come to be a common reference to the city's labor roots. Bridgeport is Chicago's oldest neighborhood and borders an industrial district.
In its earlier years, the Bridgeport neighborhood communities were Lithuanian, German, Polish, Czech and Irish. Chinese and Mexican immigrants have moved in recent decades. Most recently, hipsters have joined into the chronology.
We go to three Chicago historic bars that are quintessential to Bridgeport history. One historic bar is actually a secret bar, and not open to the public. You'll hear fascinating stories culled from the family lore of barkeepers. The foods on our food tour are used as elements of cultural history. Foods we try include an authentic Chinese bao, Lithuanian beer, a Polish cookie, and the "mother-in-law" sandwich–a South Side Chicago specialty.
For this pub crawl tour, you will eat, drink and learn with a group of mostly fellow Chicagoans. A 37-passenger coach whisks you from one experience to another on a luxury 37-passenger coach. We take a short walking tour for a more up-close look at the architecture of the neighborhood, including a look at homes and neighborhood corner buildings on the very old-timey Lituanica Street.
The driving portion of our tour includes the Chicago Stock Yards Gate, the former "Bucket of Blood," the White Sox Stadium, historic factories, art centers, street art murals and a quarry-turned-park.
Historic Pub Crawl Food Bus Tour Highlights
White Sox stadium
Chicago Stock Yards Gate from 1875
Classic Chicago homes, including Mayor J. Daley's bungalow
Street art and murals
A quarry-turned-park
A historic bakery
Pub Crawl Stories and Ideas
The culture of drinking around the turn of the 20th century
Stories behind each historic bar
Food history of the "delta tamale" in Chicago
The South Side's unique fast food culture
History of the Chicago Stock Yards
Ties between drinking industry and Chicago politics
Food Bus Tour Includes
Engaging tour guide commentary
Driving tour of Bridgeport's historic sites
Home-made Chinese bao
Choice of Chicago hot dog or mother-in-law sandwich
Polish cheese kolaczki cookies
All gratuities for servers and driver
Special gifts

Optional Drink Package
For guests who would like to drink on the tour, bring $18 cash at the start of the tour. This covers 3 servings of beer or wine, and server gratuities.
Tour Meeting Spot
Meet and end at the Palmer House Hotel, 124 S Wabash

Tour Schedule

Sun, Sept 15 – 12:30-3pm
Tour Rate
All-inclusive rate is $58 per person for the 2.5-hour-long tour. Drink package is an optional additional cost of $18.