Visual Scavenger Hunt in Indoor Rooftop Bar for UChicago Alumni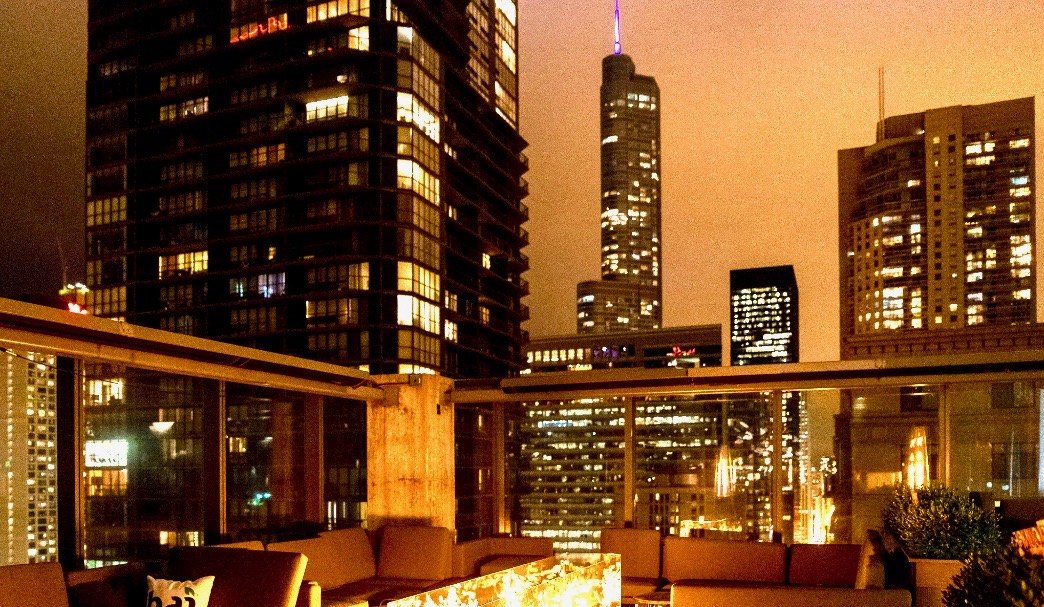 기간: 120 분 (대략)
위치: Chicago, IL
상품 코드: ROOFTOPHUNTUC
Learn about the cityscape with tour company Chicago Detours during this architectural and historical visual scavenger hunt. From the cozy, indoor vantage of Apogee Lounge, a rooftop bar, you can see a wide variety of buildings reflecting different styles and eras. Here in River North you can spot anything from itty-bitty 19th-century commercial storefronts to 1980s post-modern high-rises to the glistening new flagship McDonald's. And you'll be viewing everything from the 26th floor!
How does a visual scavenger hunt work with Chicago Detours? First of all, come with your own team of 3-4 people or come ready to make friends with fellow UChicago alumni on a team that we assemble. Once the teams are determined, we will give you the clues. These can all be decoded to correspond with a distinct building or other human-made feature within the visual landscape. The clues may address the architectural design, a surprising story or historic fact. With educated guesses, teams will try to spot the building that matches each clue.
The weather could be anything this time of year, so the great thing is that Apogee has both an indoor rooftop space and an outdoor terrace. Clues will be viewable from both the inside and if outside - just a brief jaunt will suffice!
After the action-packed hunt, guests get a brief intermission to grab a cocktail and enjoy the spectacular views while final scores are tallied. Then the Detours team will explain the untold stories and ideas behind the buildings and landscape features from each clue in a 20-minute presentation viewable from all three perspectives of the terrace - south, west and north.
Then the winning teams will be announced. Prizes for the winning teams will include Chicago Detours schwag like gift cards and atypical skyline tote bags, credit on your tab with Apogee, and artisan candy!
We hope you'll join us. You'll get to meet the ever interesting community of UChicago alumni! Book your tour now as our events with the University of Chicago Alumni Club have all sold out.
If you're curious about Chicago Detours Executive Director and UChicago alumnae Amanda's background, read more here or connect on LinkedIn.