Architecture of Money and Power Alumni Tour - WITH DRINK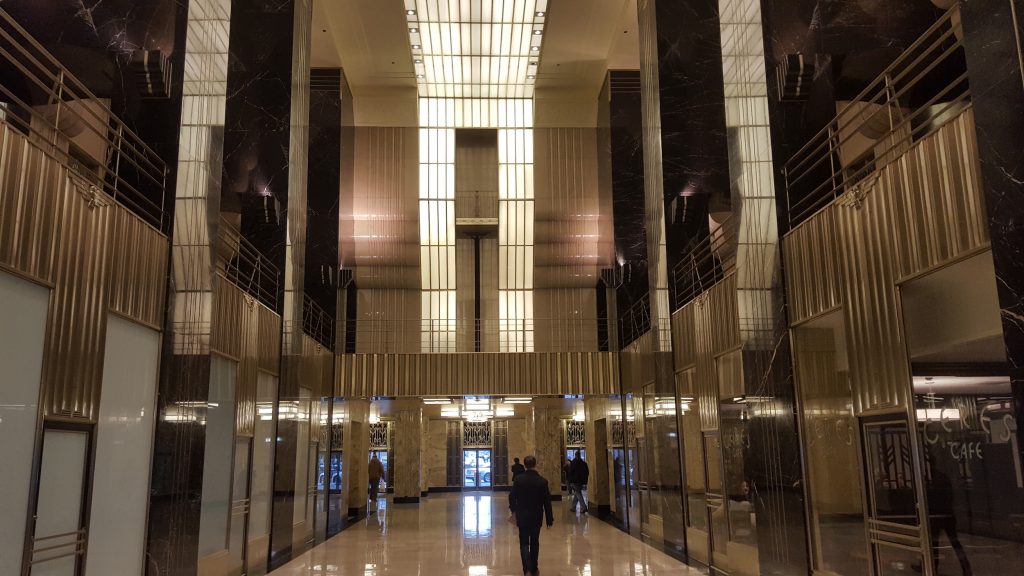 À partir de

USD
34,00 $US
Durée: 150 Minutes (environ)
Lieu: Chicago, Illinois
Code produit: MONEYANDPOWERUCDRINKS
Architecture of Money and Power Financial District Walking Tour Overview
This walking tour in the heart of Chicago's financial district will take you and your private group to discover opulent architecture and secret stories. We explore architectural interiors of bank and insurance buildings from the turn of the century and beyond. You'll hear about the flamboyant characters of the past, including stories of both greed and generosity. We'll visit what was the largest and most technologically advanced building of the 1930s, and consider the background of skyscrapers as a symbol of financial power.

Architecture on this financial district walking tour will range from sleek art deco to glittering post-modern, with buildings constructed from the late 1800s into more present times. We'll consider the roots of why bank buildings often look like temples. We'll see ornate carved stone details and massive murals. Buildings include the Chicago Board of Trade, The Rookery, Union League Club, the Federal Center, Field Building and more. About 90% of this interior walking tour takes place inside, making it great for any time of year in Chicago.
We also venture to the "back door" of the Board of Trade. Here a time-warp exists in the middle of downtown Chicago, with historic bars, an old school pizza joint, a pawn shop, and the rickety tracks of the 'L' train.
On this version of the tour, we will stop for a beer or well drink at the Sky Ride, to take little step back to a time long before artisan cocktails.
In keeping with Chicago Detours' mission to explore stories and places locals don't know, this tour will either tell lesser known stories behind famous buildings or take guests into buildings they might not normally notice right in the heart of the financial district.

Walking Tour Highlights
The art deco glamour of the Bank of America Building

Glittering architectural interiors of the post-modern 190 S. Lasalle Building

Frank Lloyd Wright's opulent remodel of the Rookery

The Union League's residential-inspired architecture

An adult beverage at a historic bar!

Stories and Ideas
A vibrant history of open outcry

The gorgeous building cursed with the worst bank collapses in American history

A surprising story of disappearing sculptures from Chicago Board of Trade

The armed militia of Northern Trust Bank

The story of the eccentric self-made billionaire John D. MacArthur
Walking Tour Tickets Include
Shared iPads with historic photos and video clips

Engaging tour guide commentary

Special gifts

One beer, wine or well drink per person and bartender gratuity.


Discounted flat-rate parking at Grant Park North Garage ($15)
Walking distance: 0.6 mile