Make Your Own Detour for UChicago Alumni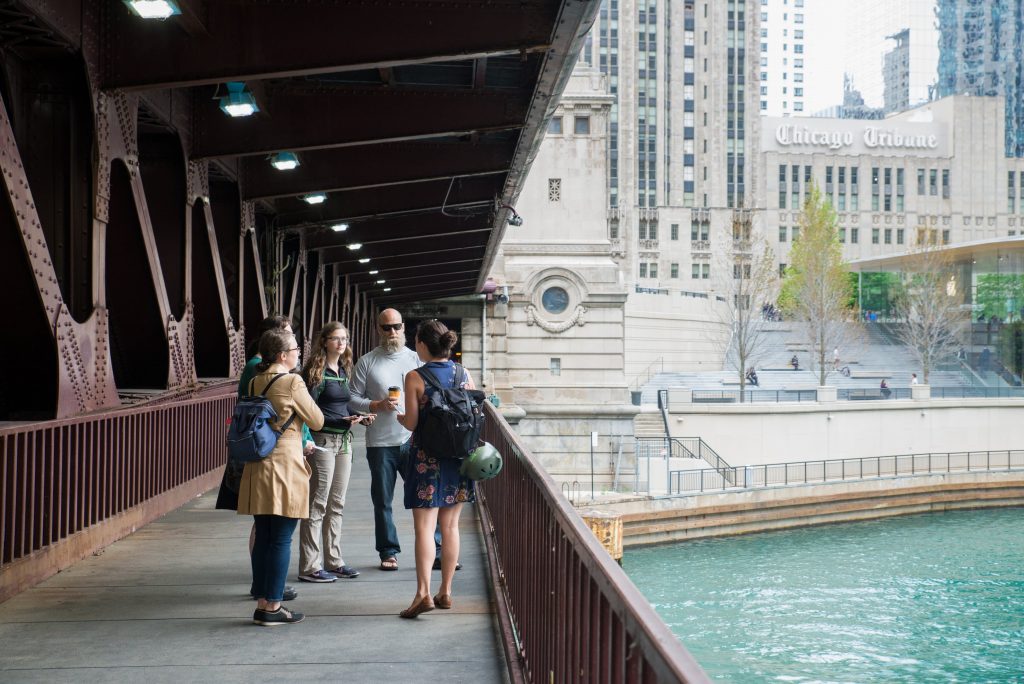 Süre: 150 Dakika (Tahmini)
Lokasyon: Chicago, IL
Ürün kodu: MakeYourDetour-UC
Join fellow University of Chicago alumni on this special springtime tour that plays to your spontaneous side! You'll tour downtown and neighborhoods on a route planned on the fly by Executive Director Amanda. She'll design it with the input of a very limited group of five guests, and then you'll take modes of transport that could include ride share, CTA and walking.
Our events with UChicago alumni sell out quickly. This exclusive experience is discounted from $75 per person to $50 per person for this special alumni event. We advise you to book ASAP if interested!
When Amanda meets you at the Palmer House Hotel, each guest in your group will fill out a brief form to gauge your interests and share special request like topics, sites, neighborhoods, or preferred mode of transport. You could say that you want to go to the West Loop, for example, or that you want a sweet treat. She will then integrate your input into the route, and then you'll be off on your Detour!
Part of the excitement of your tour is the variety of how you'll get there. The tour can be a walking tour. You could also order a rideshare or hop on an 'L' train with your tour guide! Any rideshares and CTA rides will be included. Any food or drink will be on you during the 2.5-hour-long adventure.
This Chicago architecture walking tour is also now available as a private group tour for five or fewer tour guests.
If you're curious about Chicago Detours, read more here or connect with our Executive Director and University of Chicago Alumna Amanda Scotese on LinkedIn. We hope you'll join us. You'll get to meet the ever interesting community of UChicago alumni! Book your tour now as our events with the University of Chicago Alumni Club have all sold out.