"Five Chicago Outsider Artists"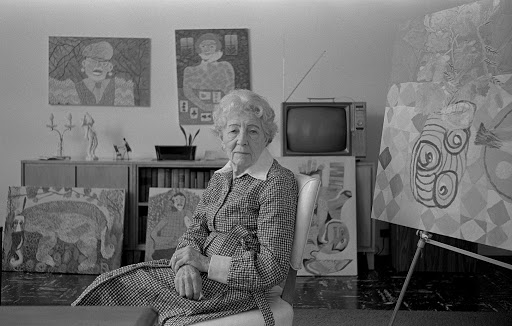 Kesto: 30 Minuutit (noin)
Tuotekoodi: VirtualTour0610
Chicago has a long-standing (and somewhat stuffy) art scene, but our Third Coast scene has cultivated more than its fair share of outsider artists. Our tour guide Marie will highlight five of them in this free Historic Happy Hour talk, including Pauline Simon, a self-taught artist and badass women of Chicago history, and world-renowned outsider artists like Henry Darger and Wesley Willis.
TO JOIN THE VIRTUAL TOUR WE WILL SEND YOU A ZOOM LINK, CHECK YOUR EMAIL FOR ORDER DETAILS FROM INFO@CHICAGODETOURS.COM

If you don't see it, check your spam folder.