"Conversations with Chicagoans: Sara Chapman"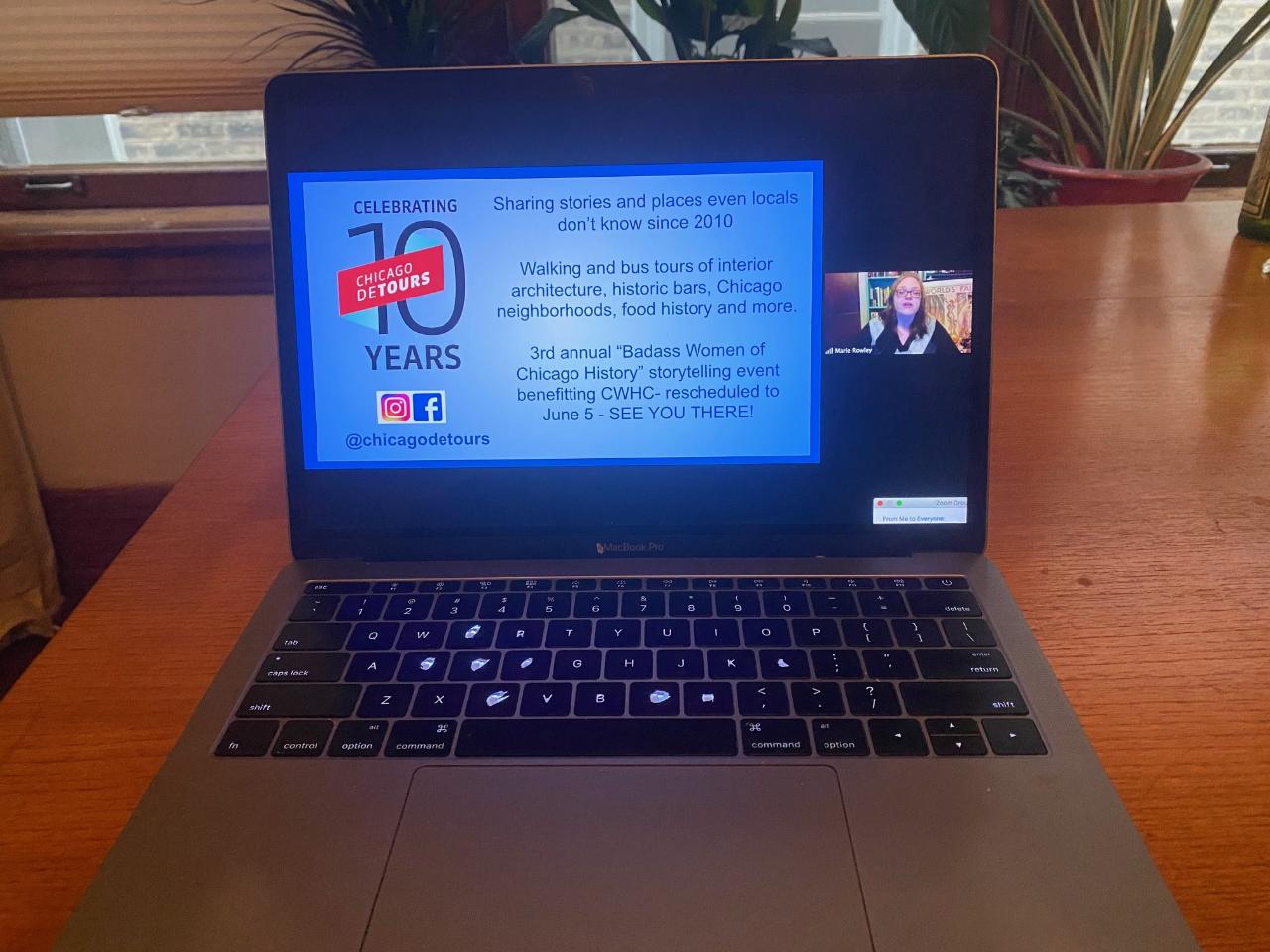 Dauer: 30 Minuten (ca.)
Produkt-Code: VirtualTour0615
Join our latest Conversations with Chicagoans where our Executive Director, Amanda, will chat with Sara Chapman, the Executive Director of the Media Burn Archive. They'll discuss her work preserving Chicago's media hertiage, such the invaluable recordings of Studs Terkel. Audience size is limited, but guests will be able to participate in a Q&A with Sara.
TO JOIN THE VIRTUAL TOUR WE WILL SEND YOU A ZOOM LINK, CHECK YOUR EMAIL FOR ORDER DETAILS FROM INFO@CHICAGODETOURS.COM

If you don't see it, check your spam folder.
I understand that the virtual tour may be recorded, and that by enabling my camera and microphone I permit Chicago Detours to make, copyright and use photographs, video and/or audio recordings of my participation in the tour for any commercial purpose